Yayoi Café
Yayoi's annex welcomes you with the gentle atmosphere of the traditions of the ancient capital and Scandinavian modernity. Enjoy new encounters with the four seasons through our "Ojako" pasta and Japanese sweets.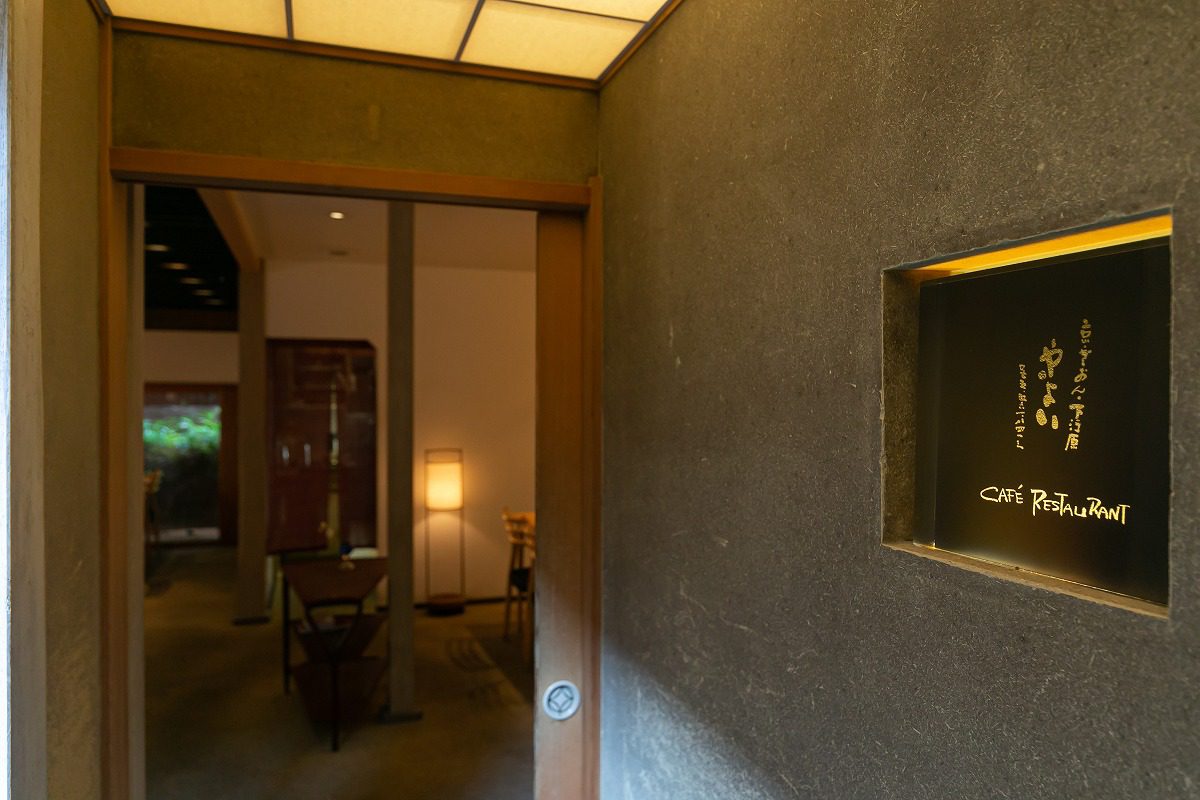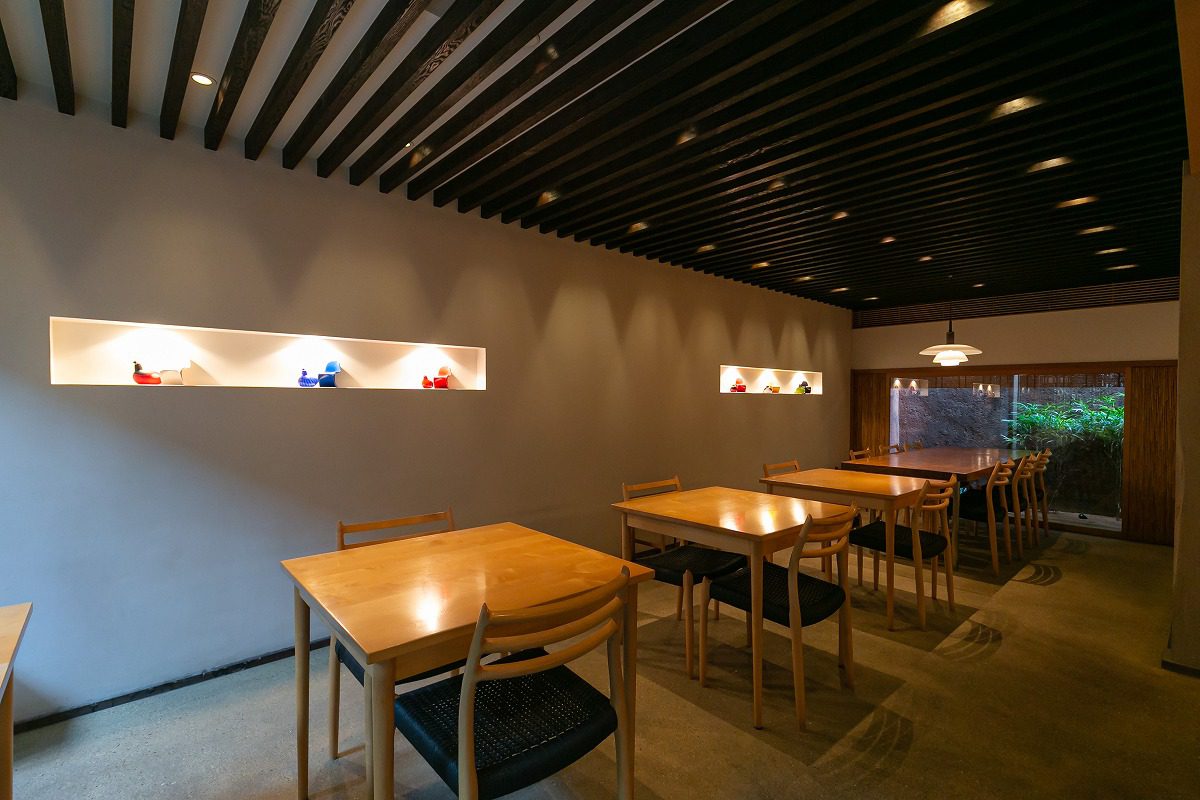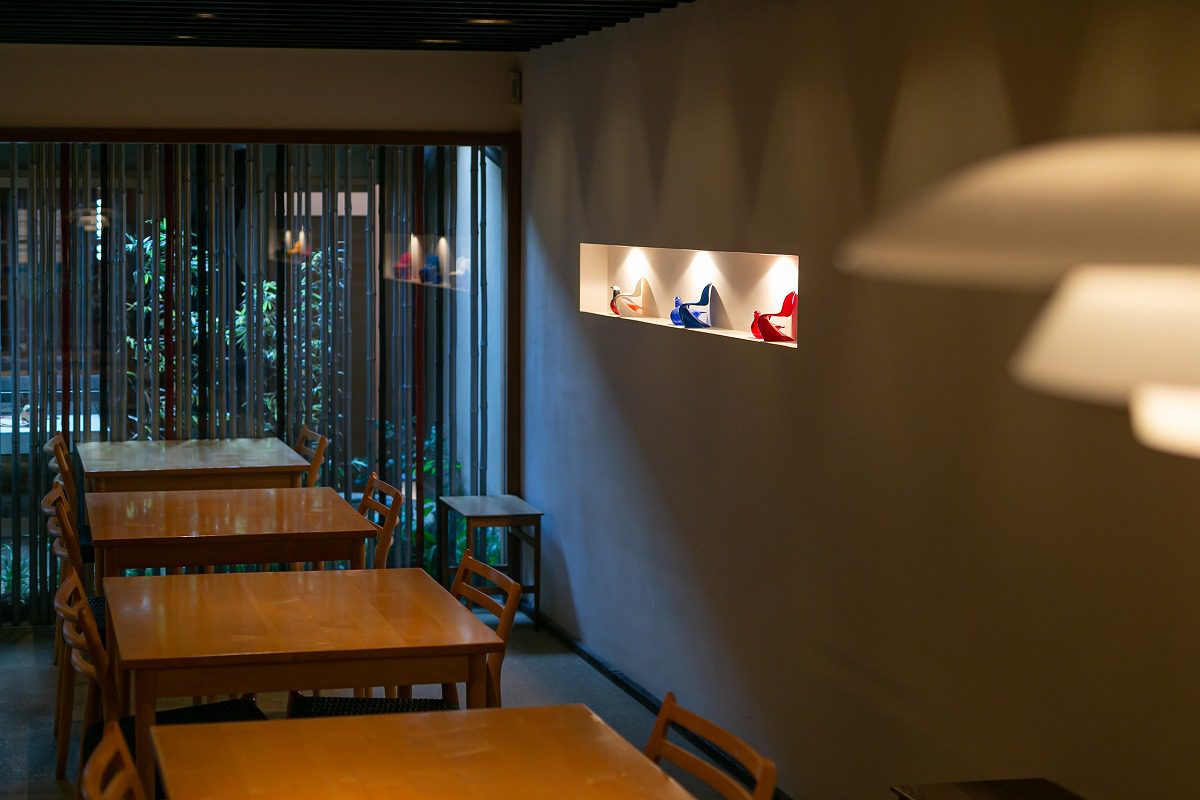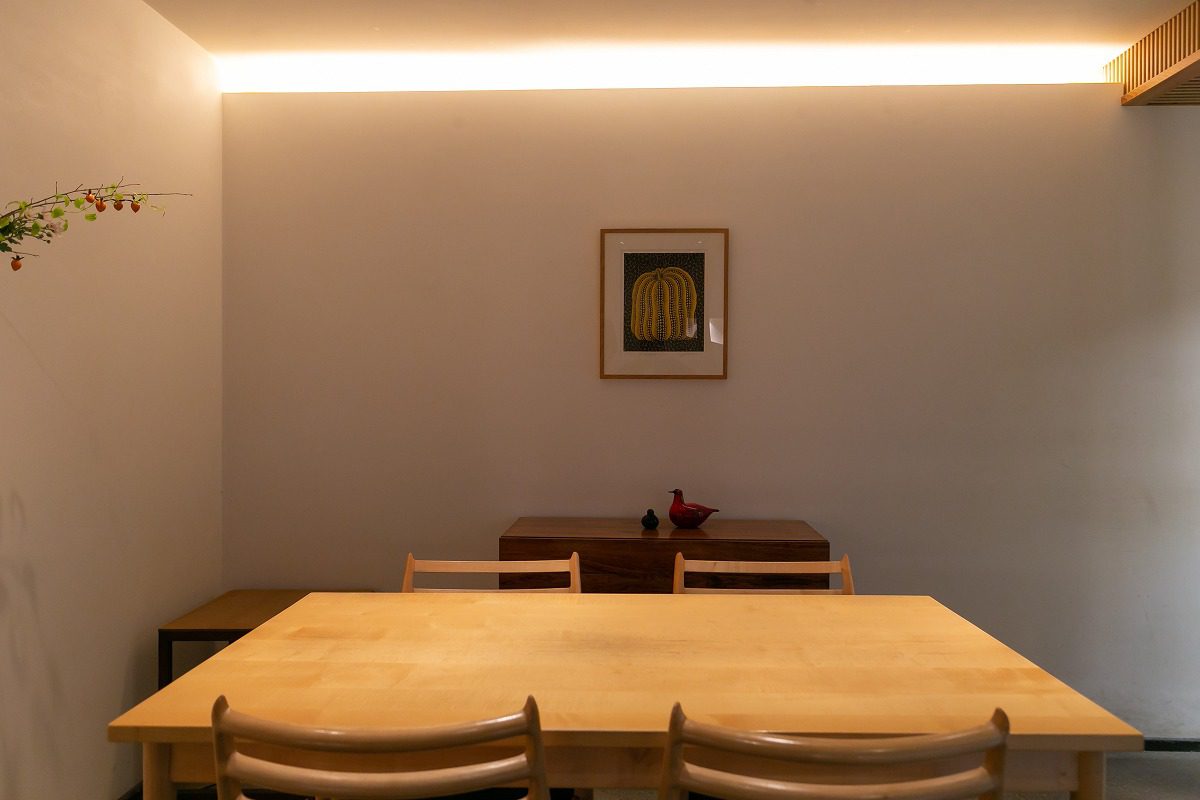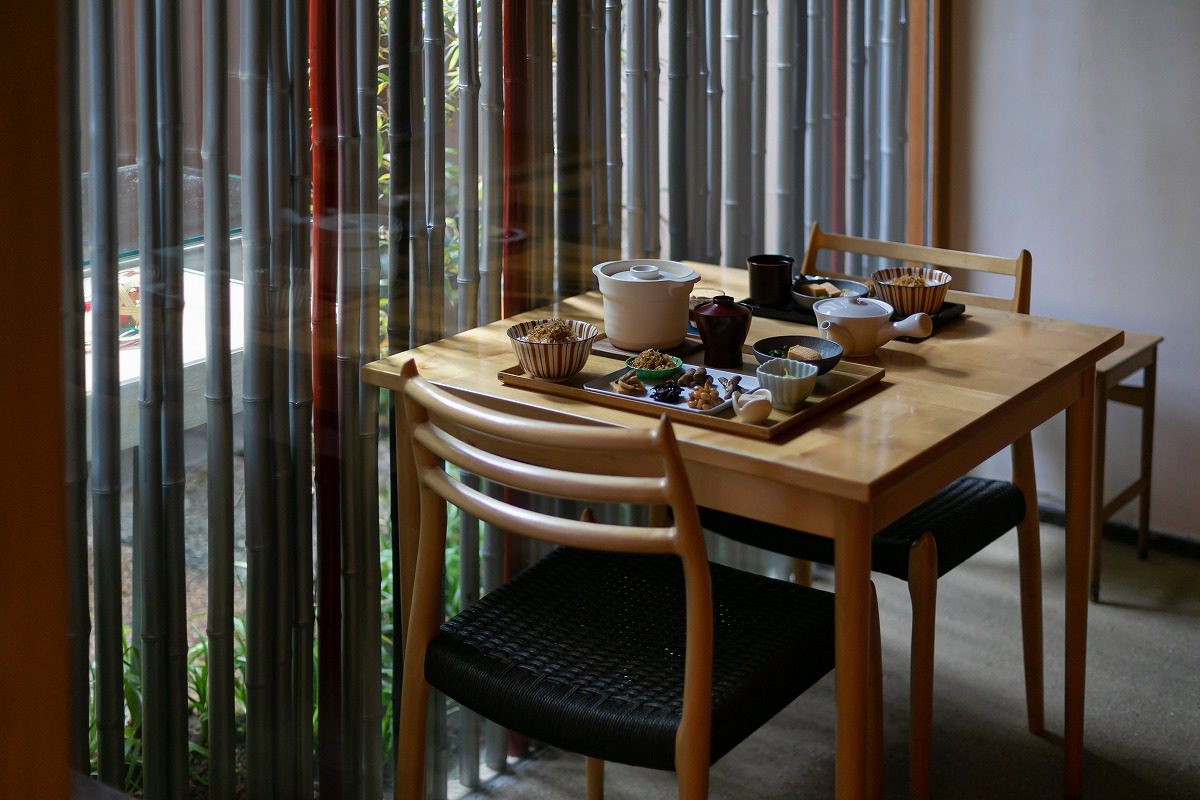 Address :481 Gionshimogawara Kiyoi-cho, Higashiyama-ku, Kyoto (About 100 meters south of the Minami-romon Tower Gate at the Yasaka Shrine)
Tel:075-531-8317 (Café)
Business hours::10:00–16:00 (15:00 café last order, irregular closing on Wednesday)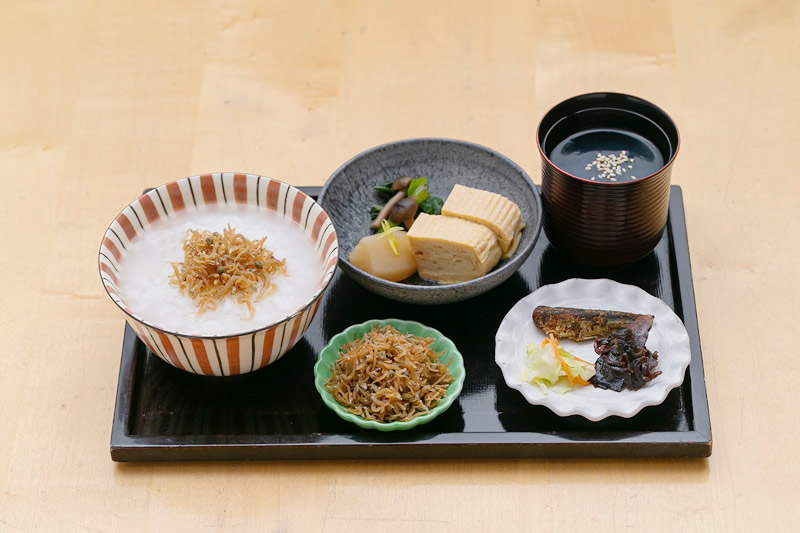 Jako-gayu (Congee with Ojako)
650 yen (tax included)
Breakfast menu between 10:00 a.m. and 11:00 a.m. Omi rice congee, ginger soup, Ojako, Japanese pickles, and Kyoto-style home cooked dishes for a healthy and simple breakfast.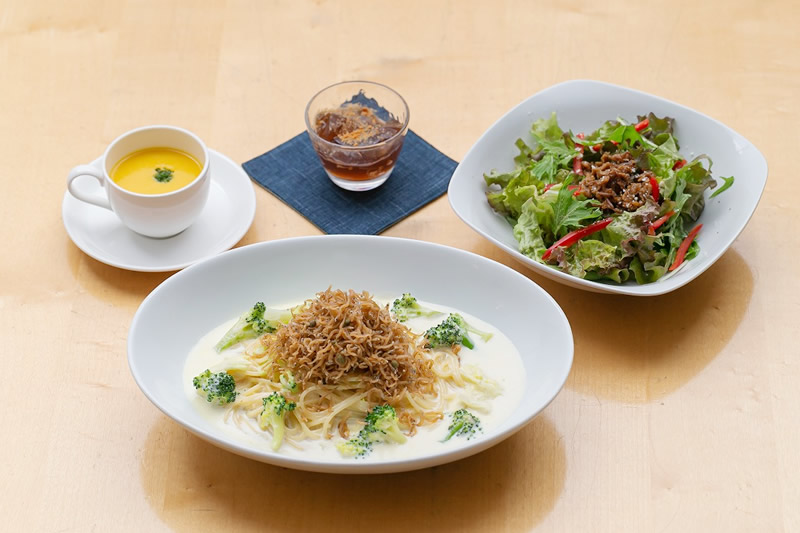 Ojako Pasta
1450 yen (tax included)
Pasta topped with Ojako and a parmigiano reggiano cream sauce. Stir well and enjoy. *We also offer an oil-based pasta.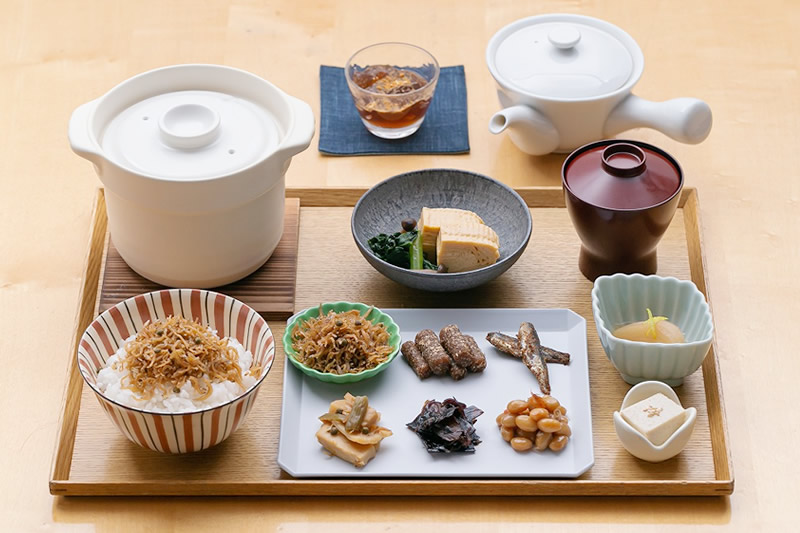 O-chazuke Zen (Rice in Japanese broth and side dishes)
1,450 yen (tax included)
Assortment of Yayoi's tsukudani and Kyoto-style home-cooked dishes. Please taste rice freshly cooked in an earthenware pot in your favorite way.
*We offer 10 servings on weekdays, 20 servings on Saturdays, Sundays, and holidays.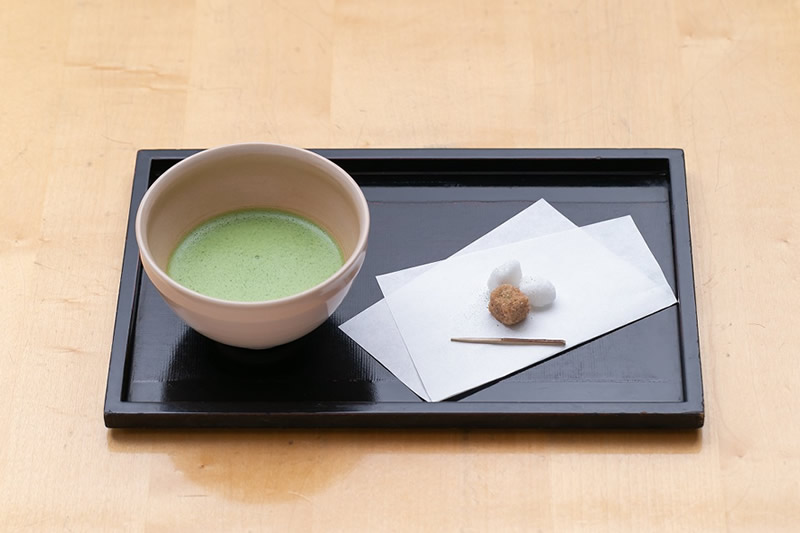 Matcha tea and dry confectionery
550 yen (tax included)
We carefully make matcha using Kyogoku-no-Mukashi, only sold by Ippodo Tea, an old-established teashop in Kyoto. Taste the subtle sweetness and bitterness of this fantastic matcha.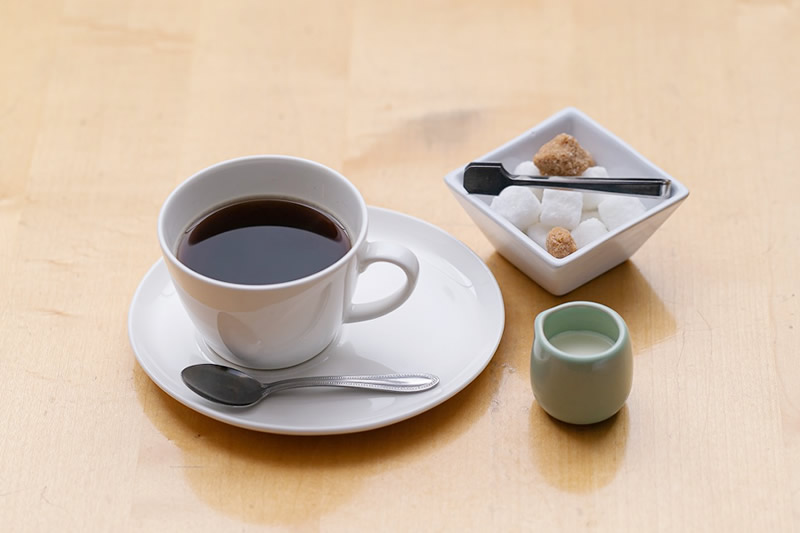 Coffee / Iced Coffee
Cafe au lait / Iced cafe au lait
550 yen (tax included)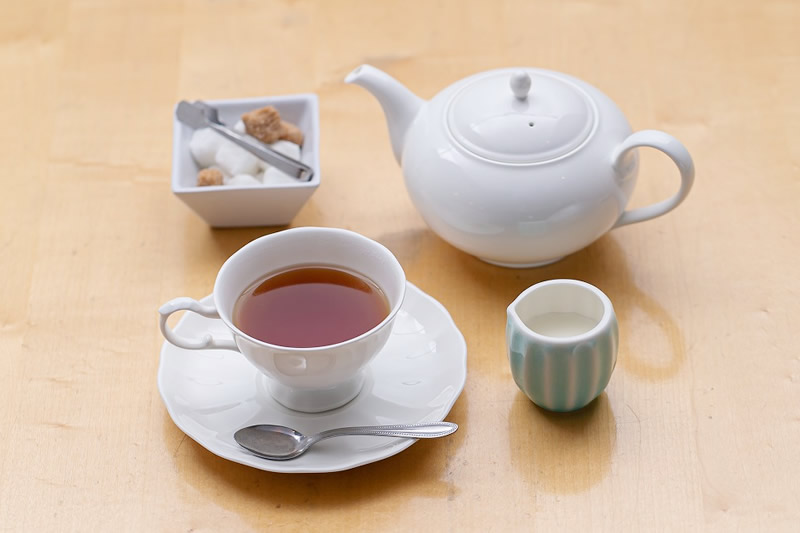 Pot of tea
Black tea, with milk/lemon
Iced tea
Black tea, with milk/lemon
*Pot service for hot tea only
550 yen (tax included)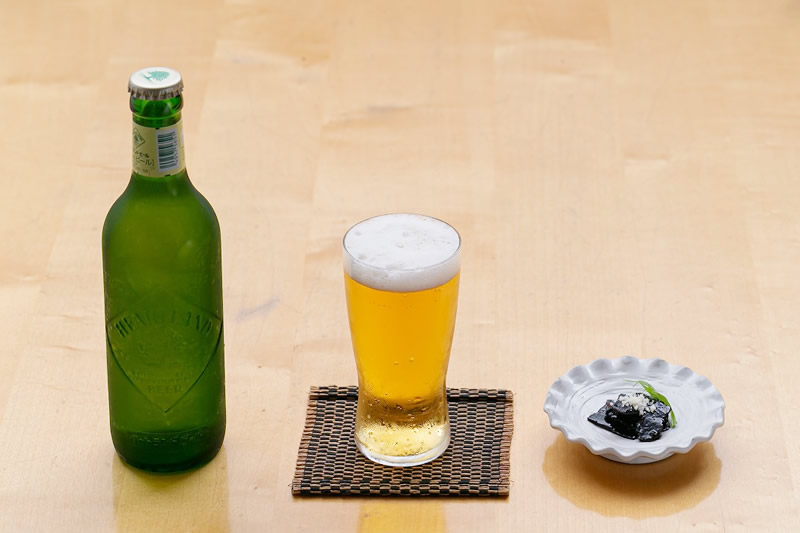 Beer (Heartland)
650 yen (tax included)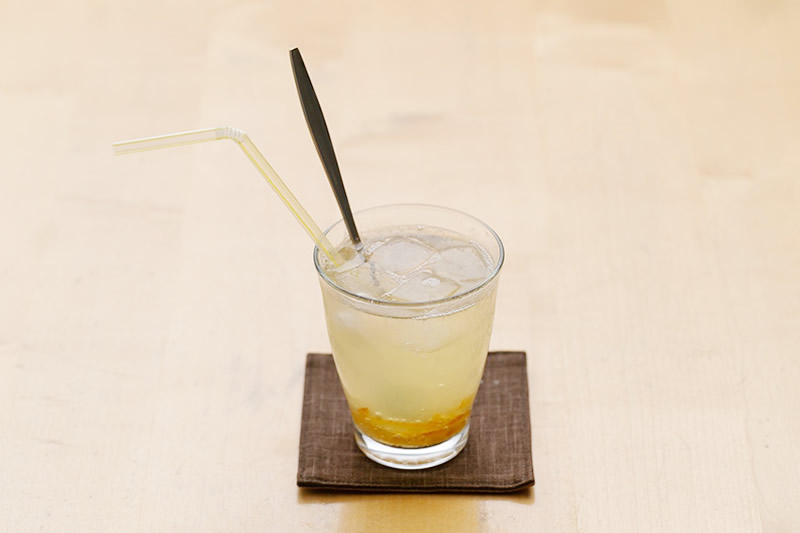 Soft Drinks
Yuzu soda, etc.
550 yen (tax included)